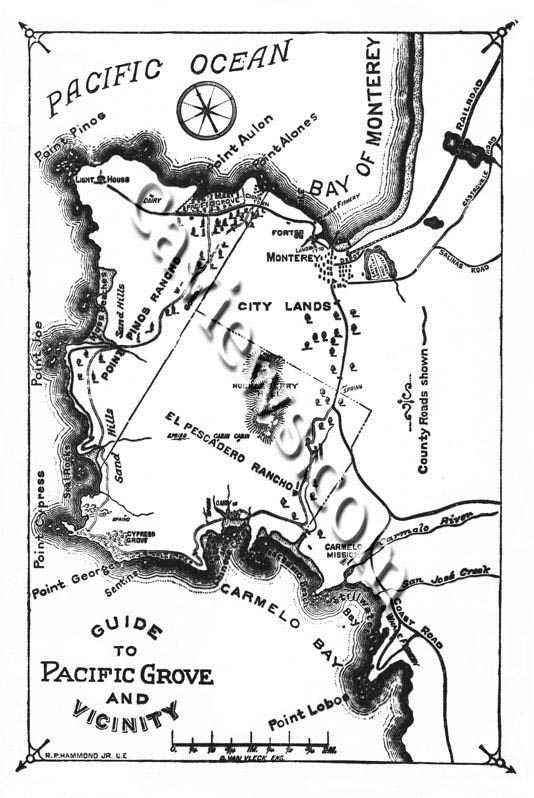 R. P. Hammond, Jr. C.E.
Monterey and central California Maps
Guide to Pacific Grove and vicinity
Circa 1879

Monterey and Environs Maps


We have a collection of early map reproduction of Monterey County.


Early California and Monterey regional history.
Monterey County map by S. W. Smith, County surveyor 1869
The Monterey area includes coastal areas from Watsonville, Monterey, Pacific Grove, Pebble Beach, Carmel, Big Sur, Fort Ord, Salinas and central California.



From 1848 though 1930's

The official 1898 Map of Monterey County by Lou G. Hare, Monterey County surveyor from the early 1890's to 1914.
To obtain permission to use any photographs please contact
Mr. Pat Hathaway @ 831-373-3811
We have over 35,000 historical California images listed in our database and can provide a computer generated list
by subject, place, date, photographer and format or any combination of the above for a small fee.


Holdings: over 28,000 Photos of Monterey County listed in our database.