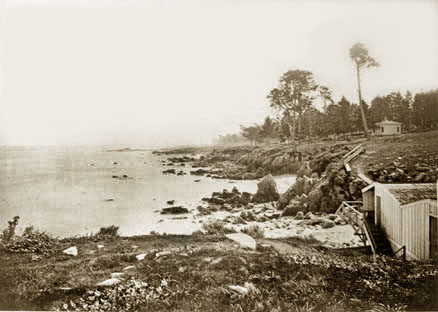 Lovers Point , Pacific Grove, Monterey
Photo Accession CV # 1990-028-0001
Image size is 15 1/2 X 21 1/4
matt 20x26 has been cut down at some time in the past.
Monterey, California. Lone Cypress,
Point Lobos in the Distance 18 Mile Drive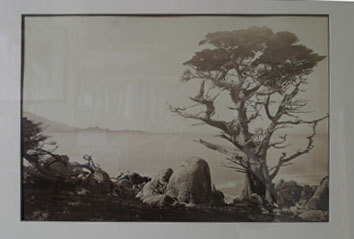 C. E. Watkins
Which Tree, Pebble Beach, looking over Carmel Bay towards Point Lobos
Now 17 Mile Drive
Photo Accession CV # 1986-077-0001
Other holdings by Watkins including the Farallon Light house
Lovers Point Pacific Grove photo gallery
A selection of C.E. Watkins Images from our collection.