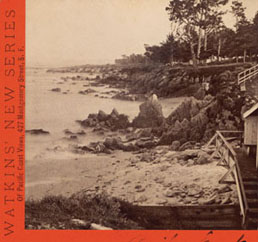 Photo by C. E. Watkins # 3851
Pacific Grove Beach, Bathhouse.
Watkins New Series 3.5x7" stereo view
Photo Accession
CV # 1990-032-0004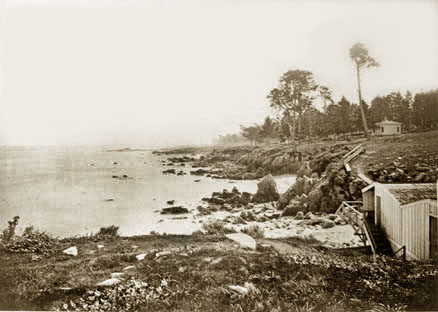 Lovers Point, Pacific Grove, Monterey
Photo Accession CV # 1990-028-0001
Image size is 15 1/2 X 21 1/4
matt 20x26 has been cut down at some time in the past.
This is one of two Carleton E. Watkins
Mammoth prints in our Photo Archives.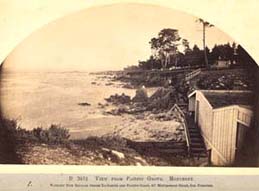 C. E. Watkins photo B 3851
View from Pacific Grove, Monterey.
Watkins' New Boudoir Yo Semite and Pacific Coast
Photo Accession CV # 2001-151-0005
All views were taken at the same time
Circa 1881
and location by Watkins.
A list of our Watkin's holdings.