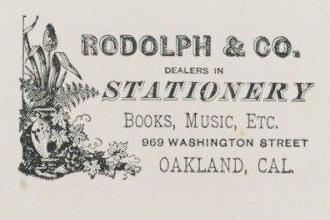 969 Washington Street, Oakland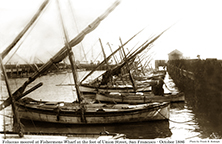 Felucca Lateen Rig Italian Fishing boats
Fisherman's Wharf
San Francisco
Rodolph # 856
Photo accession
CV # 2011-034-0007
October 1886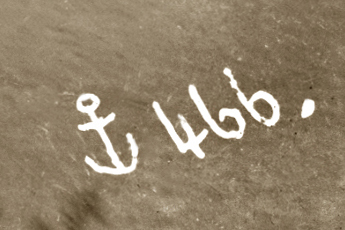 From image No. 466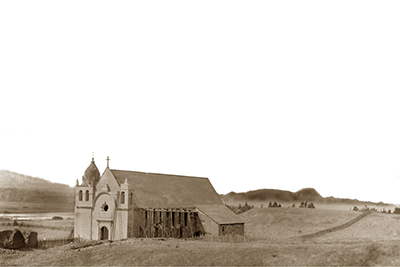 Carmel Mission
Circa 1884
Photo accession
CV # 91-007-0053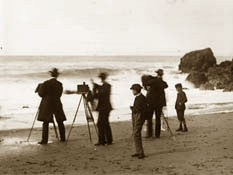 Photo by Frank B. Rodolph
Photographers on the beach on the California Coast
"the Merry Tramps."
5x8 glass plate negative
Photo accession
CV # 79-083-0004
Circa 1887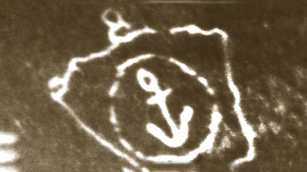 From image No. 856
Frank Bequette Rodolph
(1843-1923)
Frank Bequette Rodolph was a commercial photographer active in Oakland and California during the from 1870s and 1890s
He was Born in Wisconsin in January of 1843, he and his family settled first in Placerville, El Dorado County, and later operated a ranch on Cache Creek and in 1856 was at Knights Landing, Yolo County then Oakland in 1869, Rodolph at age 26 attended business college and opened a stationery, books and sheet music store on Broadway in partnership with his father (Dr. Samuel Francis Rodolph 1816-Oct. 9, 1895)
In the 1870's Rodolph F. B. & Company, stationery, toys, and fancy goods, was at 1003 Broadwayy, near 6th, Oakland.
In 1886-92 he was listed as Rodolph & Co., F. B., 969 Washington Street, Oakland and a home at 966 Clay Street, Oakland.
And in the 1880's Rodolph began doing printing work as well.
He was the treasurer of the Oakland Camera Club in 1889.
Many of his photographs were taken on his extensive travels throughout the San Francisco Bay Area, Sonoma County, Santa Cruz and the Monterey and other areas of California and the Calfornia Mission and Fort Point.
Many of the photographs are of recreational and leisure activities, including outings of a Bay Area group of friends (including F.B. Rodolph and Helen "Blazes" Penniman who married George Pardee in 1887. Pardee was Oakland mayor and would be governor of California from 1903 to 1907) who called them selves
"the Merry Tramps of Oakland."
Rodolph would some times used a small ships anchor next to his numbers on his photos.

He passed away on April 29, 1923 at the age of 80.

Holdings:
By F. B. Rodolph 12 images including 6 5x8 glass plate negatives.