California Historic sports photos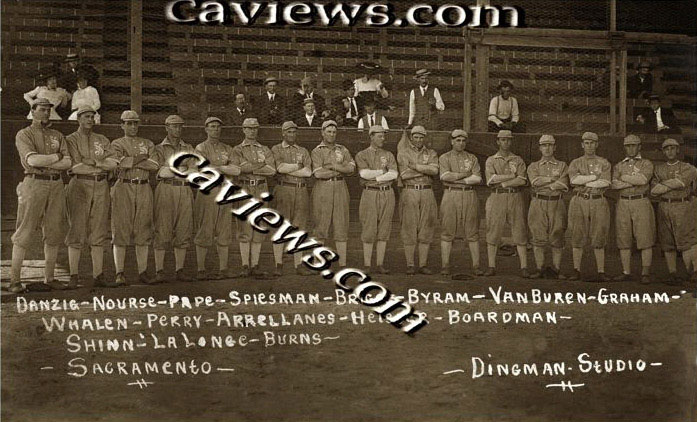 Holdings: over 28,000 Photos of Monterey County listed in our database.
And over 81,955 historical California images in our Photo Archives.
Sacramento Solons
Solons Early Sacramento California Baseball team
CV # 77-054-0001
Pacific Coast League
Dingman Studio Photo
Circa 1910

Babe Daniog, Chet Nourse, Larry Pape, M. J. Spiesman, Hap Briggs, Deacon Van Buren, Charlie Graham
Jimmy Whalen, Hank Perry, Frank Arellanes, Al Heister, Louie Boardman
Jimmy Shinn, Mickey La Longe and Ed Burns.

We also have a large collection of golf photos at Old Del Monte and Pebble Beach.
Abalone League A Carmel Amateur Baseball Club On Carmel Point Circa 1930.