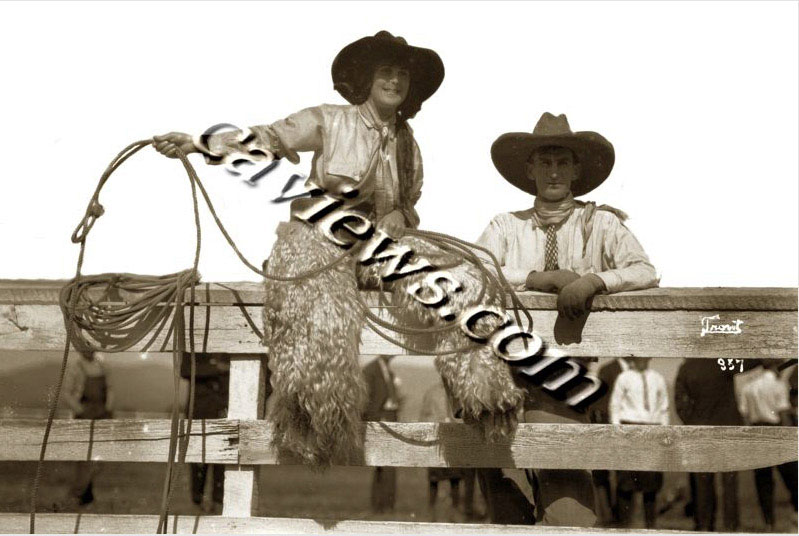 California Salinas Rodeo 1910
Jack and Nattie Hawn, Salinas Rodeo
H.G. Trout Photo # 957 5x7 Film Negative
Photo Accession: CV # 95-020-00
Circa 1913
Holdings: Over 60 Images of the Salinas Rodeo from 1912-1940
By photographers C.C., Estey, L. G. Hare, M. B. "Doc" Marcell, L. S. Slevin and J.P. Varrer.
And over 81,955 historical California images in our Photo Archives.
Holdings: over 22,732 Photos of Monterey County listed in our database.