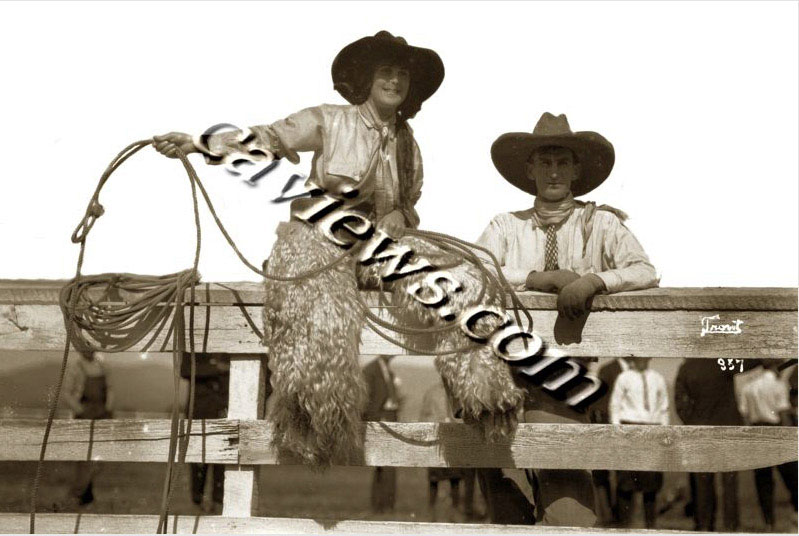 California Salinas Rodeo 1910
Jack and Nattie Hawn, Salinas Rodeo
H.G. Trout Photo # 957 5x7 Film Negative
Photo Accession: CV # 95-020-00
Circa 1913
Holdings: Over 60 Images of the Salinas Rodeo from 1912-1960
By photographers Cook photo, C.C. Coy, Estey, L. G. Hare, M. B. "Doc" Marcell, L. S. Slevin and J.C. Varrer, Hugh G. Trout, Lewis Josselyn, Zan Stark.
And over 81,955 historical California images in our Photo Archives.
Holdings: over 28,000 Photos of Monterey County listed in our database.